American Standard Fall Promotion Discounts Program:
YOUR A/C SHOULDN'T
MAKE YOU SWEAT.
Need a new AC or handler? You are in luck! Alan's Air Conditioning is offering our customers a choice for savings this Fall!
Purchase a qualifying American Standard HVAC System and choose from:
Special Financing
– OR-
Equipment Discounts
Call Alan's Air Conditioning today at 813-752-0821 for all the Qualifying Equipment Discount and Promotional Details!
---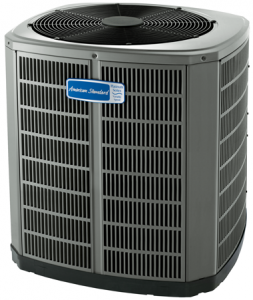 Offer 1:
Special Financing
Purchase a new Qualifying American Standard System and take advantage of up to 60 Months Special Financing.
Offer 2:
Equipment Discounts
Discounts up to $1000 when you purchase certain "Qualifying Equipment". (Call us to find out what equipment will get you the largest discount). If you need a new Air Conditioner, it is worth a call to our office for all the details about this offer (i.e. qualifying equipment) for this Set the Standard Sales Event!
---
Check Up $89 includes:
Complete System Inspection
Clean Drain Line and Check Refrigerants Levels.
---
Annual Tune Up $159 includes:
Complete System Inspection
Chemically Clean Evaporate Coils
Chemically Treat and Flush Drain Line
Inspect Duct Work
Check Refrigerants Levels.
---
A-list Maintenance Contract $169 includes:
Everything included in Annual Tune Up
Priority Service
NO Overtime or After-Hours Fees
15% Discount on Parts and Labor – Including Refrigerants
---
Military Discount
Alan's Air Conditioning would like to thank all military members by offering a 10% Military Discount!
---
*See your independent American Standard Dealer for complete program eligibility, dates, details, and restrictions. Special financing offers valid on qualifying equipment only. All sales must be to homeowners in the United States. Void where prohibited.
**The Wells Fargo Home Projects credit card is issued by Wells Fargo Bank, N.A., an Equal Housing Lender. Special terms apply to qualifying purchases charged with approved credit. The special terms APR will continue to apply until all qualifying purchases are paid in full. The monthly payment for this purchase will be the amount that will pay for the purchase in full in equal payments during the promotional (special terms) period. The APR for Purchases will apply to certain fees such as a late payment fee or if you use the card for other transactions. For new accounts, the APR for Purchases is 28.99%. If you are charged interest in any billing cycle, the minimum interest charge will be $1.00. This information is accurate as of 8/1/2018 and is subject to change. For current information, call us at 1-800-431-5921. Offer expires 12/15/2018. Pertaining to manufacturer's consumer discount portion only: *Rebate paid in the form of an American Standard Visa Prepaid ® card. Use your Visa Prepaid card anywhere Visa debit cards are accepted in the United States and U.S. Territories. The card may not be used at any merchant, including internet and mail or telephone order merchants, outside of the United States and U.S. Territories. The card is issued by The Bancorp Bank, Member FDIC, pursuant to a license from Visa U.S.A. Inc. Pay close attention to the expiration date printed on the front of the card. The card is valid through the last day of the month. You will not have access to the funds after expiration.